---
Introducing Maisie – Perry Wood
Maisie has made a huge difference to the family at Perry Wood for the children, families and staff. 
During thrive sessions, Maisie is there to listen to children read or be taken out for a walk. Maisie has a very calming effect and manages to put a smile on everyone's face.
For some children, coming to school is a daunting prospect, but seeing Maisie standing at the gate waiting for them to arrive makes it so much easier.
Maisie has had a huge impact on our school and it wouldn't be the same without her. 
---
Introducing Frankie – Nicholas Chamberlaine School 

Frankie is the adorable French Bulldog owned by the Pastoral Manager for the VI Form at Nicholas Chamberlaine School. He has been a regular visitor (prior to Covid) and is much loved by all. Students suffering from anxiety or stress have found him a calming influence and have enjoyed time petting him and playing ball. Students are asking when he will be back in and we are all hoping he will be able to come in again soon and lift everyone's spirits.  
---
Introducing Mylo & Ruby- Park Lane
Ruby is very playful and asks for lots of attention, which supports children when they are in the middle of an anxious episode, grounding them in the moment, shifting their focus away from their anxiety and giving them a sensory focus on something physical. This helps their mood stabilise enough to return to learning. Mylo is very calm and less demanding, so is very helpful at soothing children who are distressed.  He is more than happy to let children stroke him and snuggle into him.
Ruby and Mylo have less tangible benefits as well. They help the children understand empathy (How might Mylo feel at the moment?), they help give them a sense of responsibility (What does Ruby need us to do to look after her?) and also a sense of community. They are living, breathing beings that tie us together as a school and represent Park Lane's attitude towards its family members. 
---
Introducing Sable – Lordswood

Sable joined Lordswood as a qualified Therapy dog in November 2019.
Bob rescued her when she was a puppy, after she was found abandoned and blind in one eye. She has been trained to a Gold standard and visits schools and care homes.  All children were introduced through an assembly. Reluctant readers would come and read to Sable over a 6 week period.
Each week, Sable would be allocated a class to visit, promoting questions and developing confidence (including staff) to be around dogs. 
We are looking forward to her returning when restrictions allow. 
---
Introducing Smeagol – Nicholas Chamberlaine School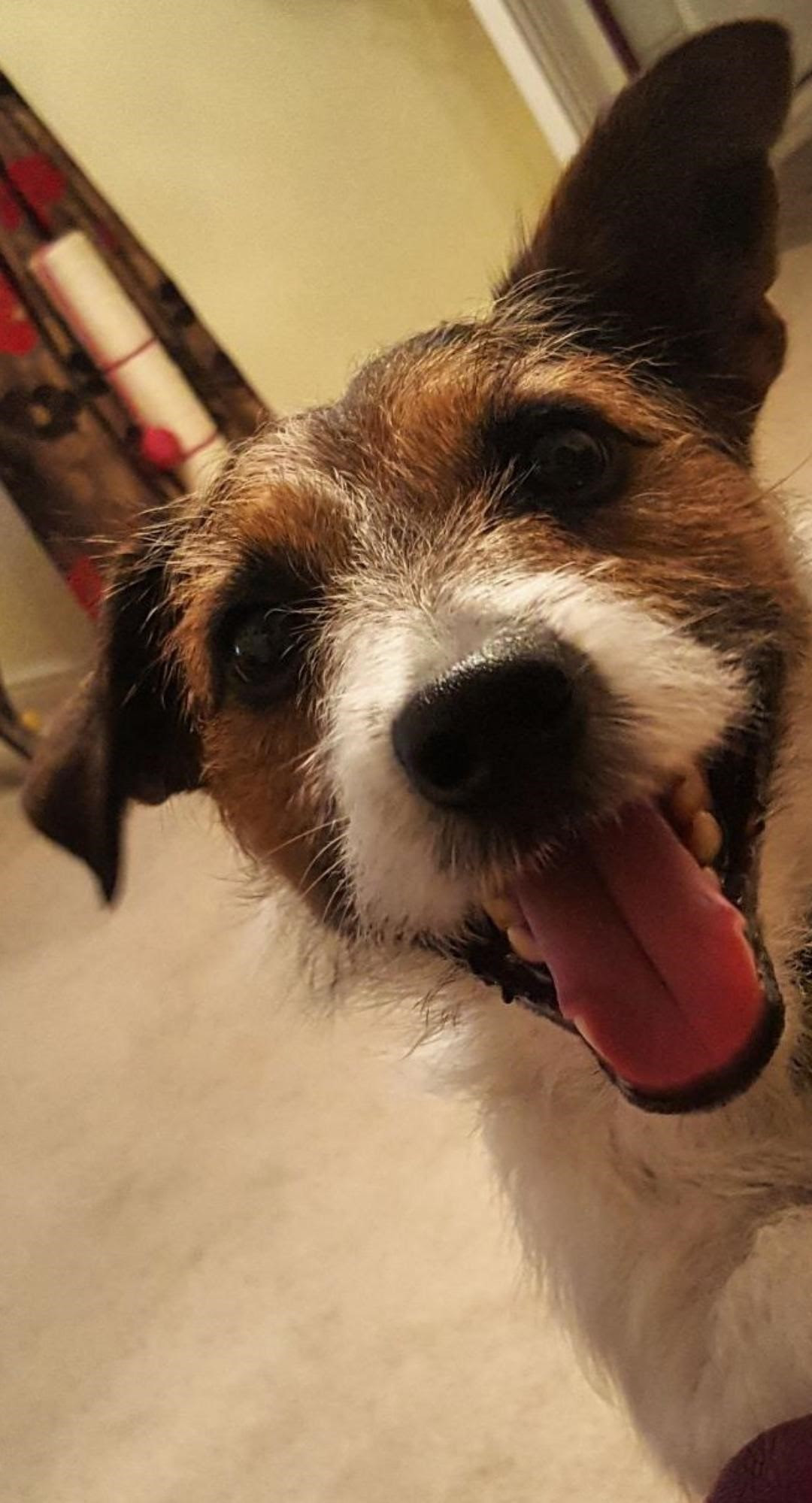 Smeagol started NCS with the class of 2013, joining them for primary transition activities. He certainly helped to build fast relationships. He was a regular visitor during holidays, motivating exam classes during intervention and dragging in branches twice his size into the corridors. At the end of the year he awarded the first GST House Cup.